Many brand marketers and researchers rely upon on-shelf product noting as a key measure in predicting product and packaging success, but recent advancements in PTG's consumer research technology have uncovered important new findings that contradict this approach.
In March 2014, PTG unveiled its truVu™ research solution that captures real life consumer experiences across a wide variety of locations including in-store, on-site and in-home. The truVu technology features discrete eyeglasses that use patent-pending auto product identification technology and built-in HD (high-definition) and HFR (high frame rate) audio and video recording capabilities that capture real life consumer experiences.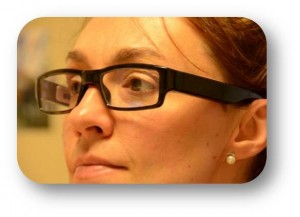 Over the past 18 months, we have analyzed over 4,000 global consumer shopping videos captured across 20 internal truVu studies that included a wide variety of product categories, and the findings dispel the idea that high product noting alone correlates with actual product purchase. PTG's research on research shows that in a given shopping trip, an individual can note over 7,000 products, some multiple times, and yet the same individual only purchases an average of 17 products begging the question, "If high noting doesn't strongly correlate to purchase behavior then what does?"
Additional research from PTG identified that, while noting a product is essential, consumer product engagement and close-up approach is ultimately what is required for increased purchase activity.
To conduct this phase of the research, PTG utilized its patent-pending truResponse™ solution featuring an HD and HFR on-shelf micro camera that uniquely captures consumers' Saccadic Engagement, a biometric indicator that measures cognitive processing, and facial activity while examining in-store displays and product packaging. The unobtrusive micro cameras were strategically placed on product shelves, POP displays and LCD monitors. Using proprietary facial recognition software, the cameras automatically recorded how many people viewed the test product, approached the test product, measured their Saccadic Engagement level, and ultimately how long the shopper spent with the product.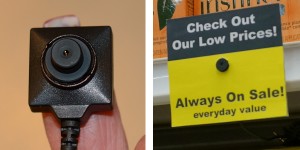 What PTG concluded as a result of this research is measuring actual consumer engagement and product interaction, rather than simple product noting and recall, provided a much more comprehensive understanding of a product's success and opportunities for increasing purchase.
These insights are very promising for our industry. For the first time we have identified not only a highly reliable predictor of sales success, but we also have the necessary tools to set a product up for increased success before it goes on-shelf. To learn more, please contact me at lee.weinblatt@pretesting.com.